QUICK & SIMPLE ONLINE APPLICATION
Our form and application process is designed to be fast and easy. Complete our simple form, press go and just wait to see the results usually within 30 seconds or sometimes just a little over.
HOW QUICKLY CAN I GET MY LOAN?
Lenders usually pay you within the hour and if not then within the day, even at weekends. This of course depends on the time of your application, how much you're looking for and a little about you.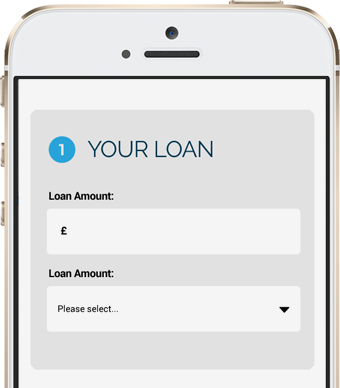 WE CHOOSE OUR OWN PREFERRED LENDERS
Remember. We only deal with the reputable, reliable lenders.
All of our lenders are completely online and have ethical, clear policies.
We do not deal with lenders who offer loans to those who can't afford the repayments or lend irresponsibly. All of our lenders need to have a Responsible Lending Policy to protect our applying customers. Many lenders belong to the BCCA (British Cheque and Credit Association), which means they must keep by a strict code of practice that relates to short term lending. Others are members of the Consumer Finance Association. For more information click on our responsible lending link

TAILORED LOANS THAT FIT YOUR CRITERIA
Whether you need £100 to get across month end and avoid bank charges or £2000 until the end of the year, we can help you find a loan which meets the need you have. If you need a larger loan, you're better off calling us for a chat.
LET US HANDLE EVERYTHING...
Our system pools your data and matches your application to a lender, a lender will review your application and if approved, the cash will be transferred to your account. We know what the lenders want. We match your specific needs with the most suitable lender so:
You get your cash
You save time
You can relax knowing you're with a professional, trustworthy lender.